Happy Holidays! Santa came early to our house this year and brought us regulatory approvals that made us smile.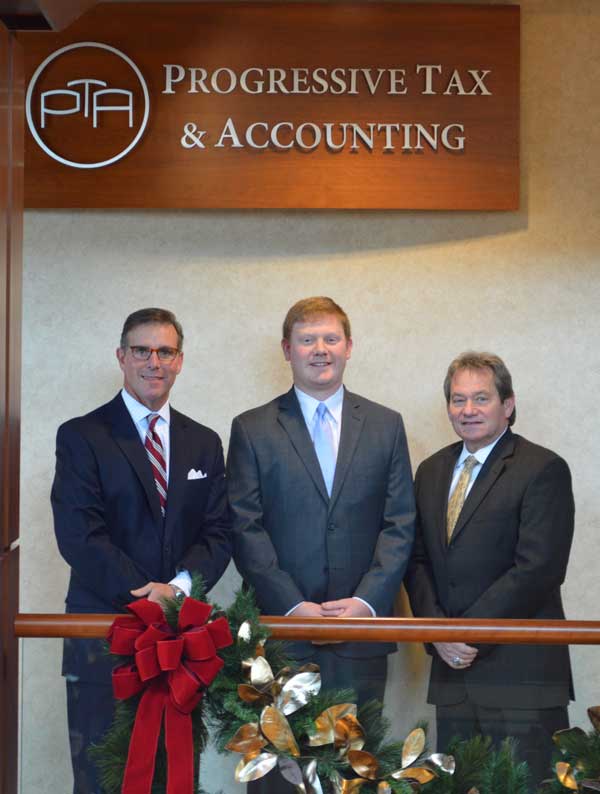 Over the years we've had the privilege of working with many different Certified Public Accountants in crafting solutions for our clients. While we deeply respect the professionalism and capabilities of these individuals, time and again we found ourselves longing to deliver tax and accounting services in-house. That time has come.
We are excited to announce the formation of our sister company, Progressive Tax & Accounting, LLC, ("PTA"). Headed by G. Sam Sandlin, CPA, PTA will be available to serve our clients' tax and accounting needs beginning January 2017. Sam has over 35 years of experience serving individuals, medical professionals, and businesses of all types. He has served on the board and been chairman of the Cookeville Drama Center Board, the Cookeville Alcohol Beverage Control Board, and the Cookeville Regional Medical Center Board of Trustees. He served on the trustee arm of the American Hospital Association, and on the Committee on Governance. Sam also brought his seasoned team with 45 years of combined experience.
Joining Sam and his experienced team is our very own Tyler Atkinson. Tyler was a member of our team for three years while attending Tennessee Tech University to obtain dual degrees in accounting and finance. After Tech, Tyler went on to obtain is J.D. at Emory University in Atlanta. In addition to his basic law degree, Tyler received an additional certificate in transactional law focusing on business formation and transactions, tax, and estate planning. He recently passed the Tennessee bar exam and is currently preparing to sit for his CPA designation.
Along with their roles at PTA, Sam and Tyler will join Wayne Cravens and Matt Curtis, J.D. to form Cravens & Company's "Special Projects Team." The team will focus on developing solutions for complex family and business issues such as business valuations and sales, intra-family business succession, income and estate tax reduction, as well as other concerns.
I hope you will welcome the PTA team to our family. If you have questions or would like more information on PTA's services, please call Tyler, Sam or Wayne.